It is no secret that I HATE Sporks in a climbing/mountaineering capacity – (if you are 7 years olds and love your little spork then this is fine) – and I am regularly found up a big mountain ranting about how awful these things are!!
This is one of the best things thats happened to me during my entire outdoor career – I hope you find it as funny as I do!
It seems one of my team members has decided to have some fun with me – I hope you enjoy these! I don't know who is behind these – but they are genius and I really enjoy them….as does everyone on Facebook!

#1 – Spork Ambassador
This is the first letter I received from 'Foon Mountaineering' – it is incredibly good! It puts positives to all the reasons I hate them so much!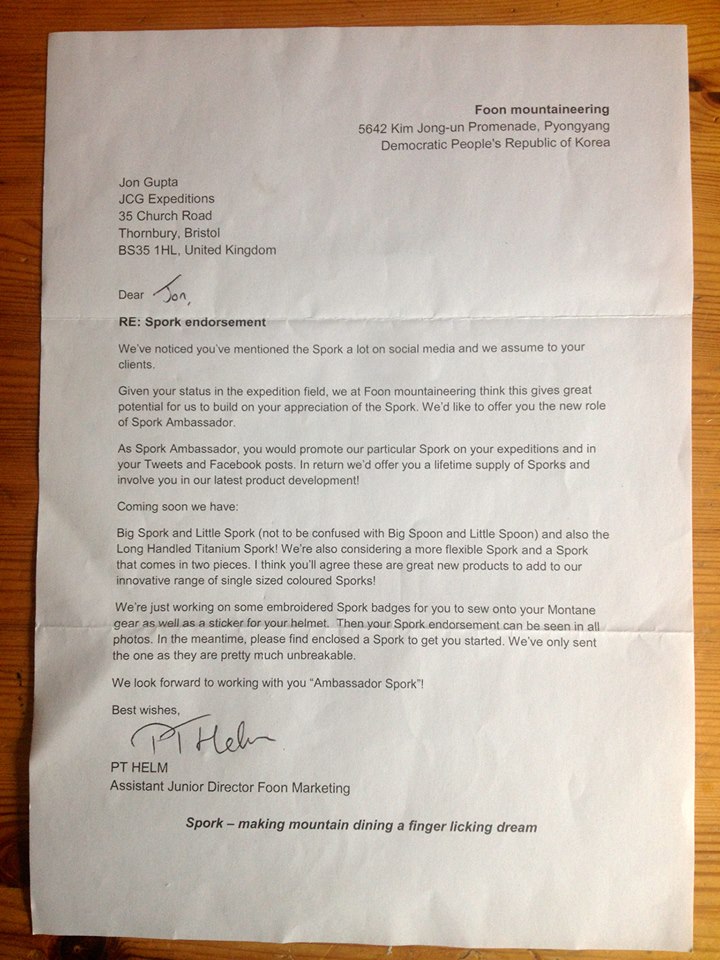 #2 – Spork Leopard Award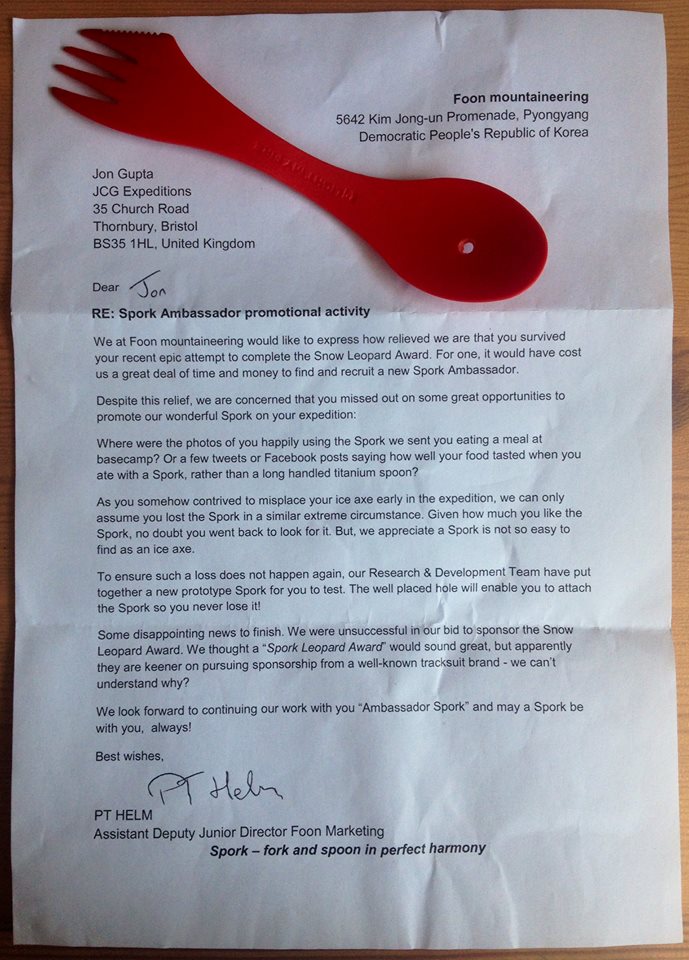 #3 – Final warning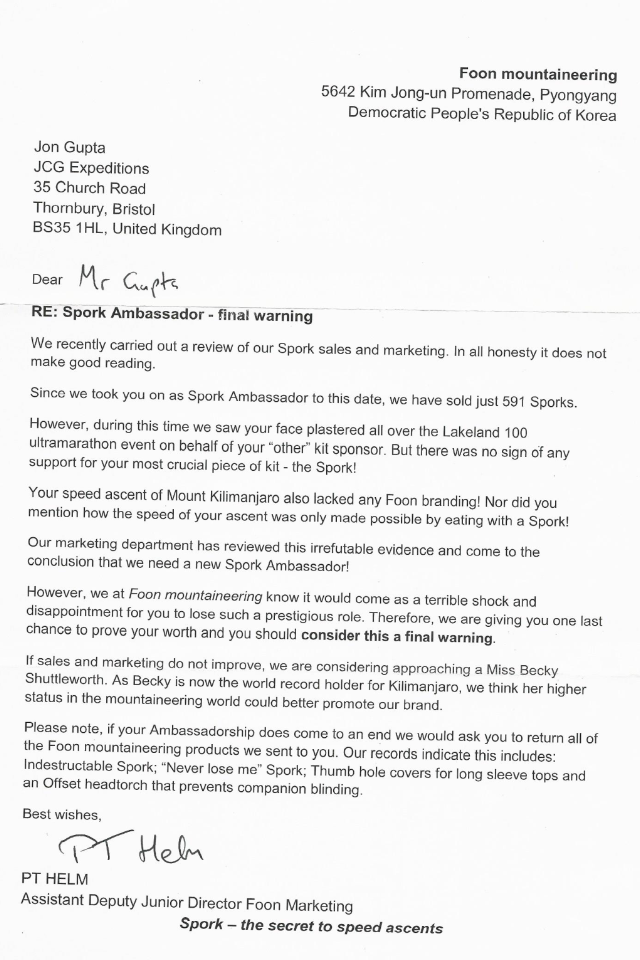 #4 – The re-brand & christmas card!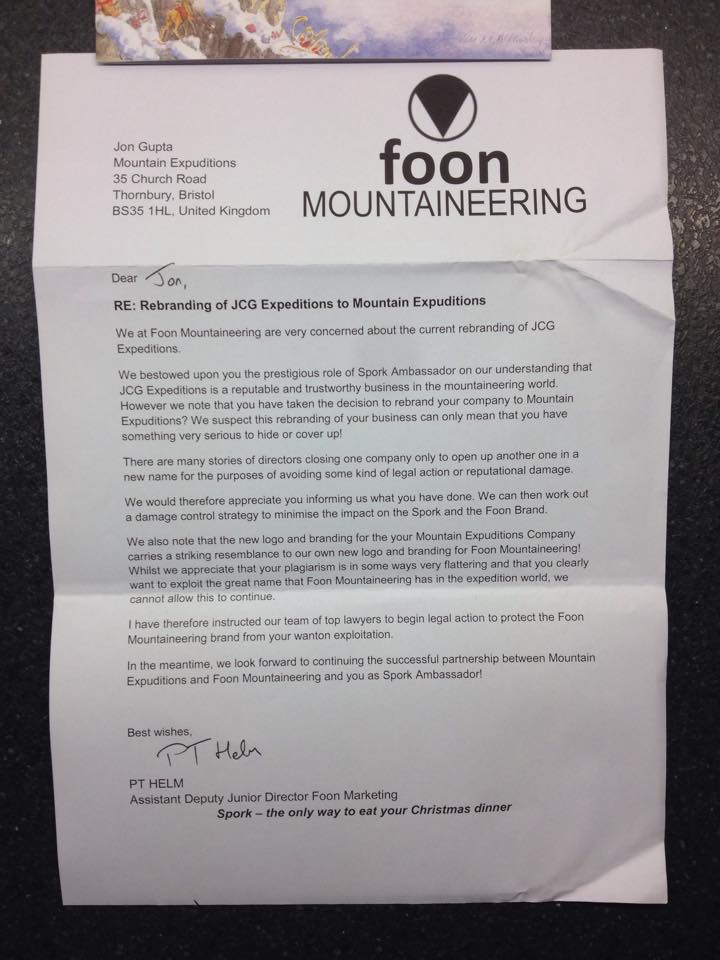 That's it for now…sadly it seems they have stopped sending me letters, but I'm hopeful that there will be another one soon!!